How to Enable the Time Clock Function
Click on the Gear icon in the top right corner to access the configurations.
Click on the General tab and enable the checkbox marked Activate time clock management.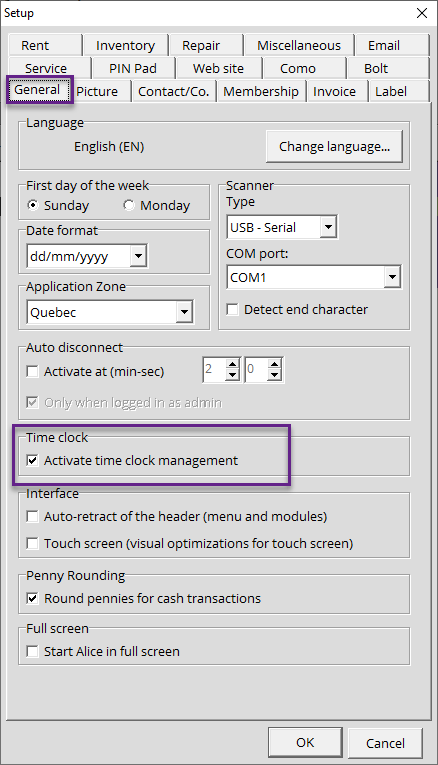 How to Use the Clock in/Clock out Function
Once the option has been enabled, click on the clock icon near the top right corner.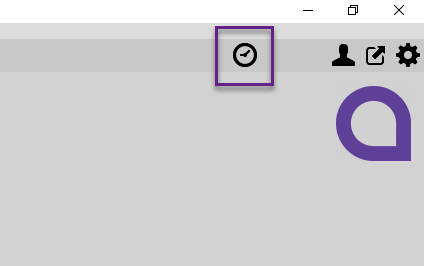 The system will prompt you to log in.
A window will open with a Clock in button, click it.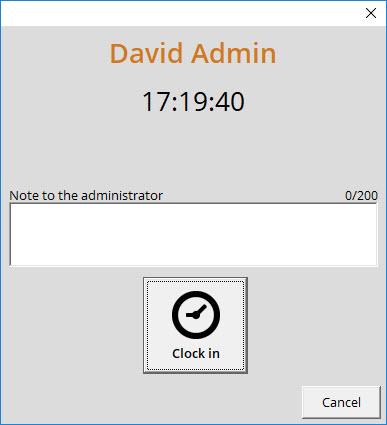 Once your shift is over, click on the clock icon once more.
Click on the Clock out button to end your workday.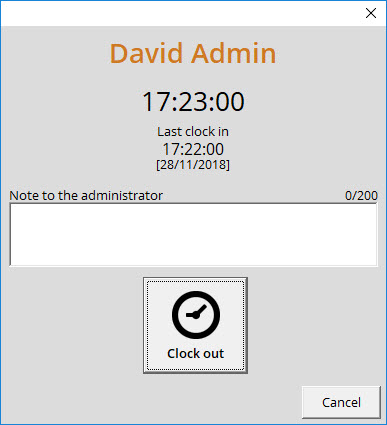 The empty text box at the bottom allows you to leave a note for the System Administrator to explain your work hours if need be. An example would be if you worked overtime on a given day.
Tracking Timesheets
Click on Tools in the menu at the top of the screen.
Select Timesheet management.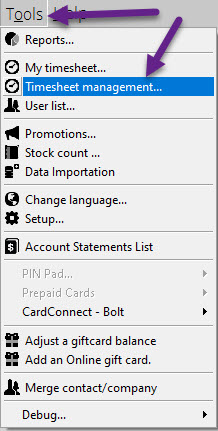 From this window, you can view and edit your employees' timesheets, as well as generate timesheets related reports.