How to cancel an invoice.
Go to the Invoice module.
Click on the Display available report icon in the History section. Select the invoice's date.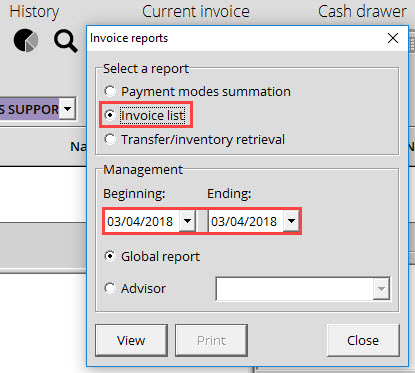 Click on View.
Right-click on the invoice you want to delete and click on Cancel invoice.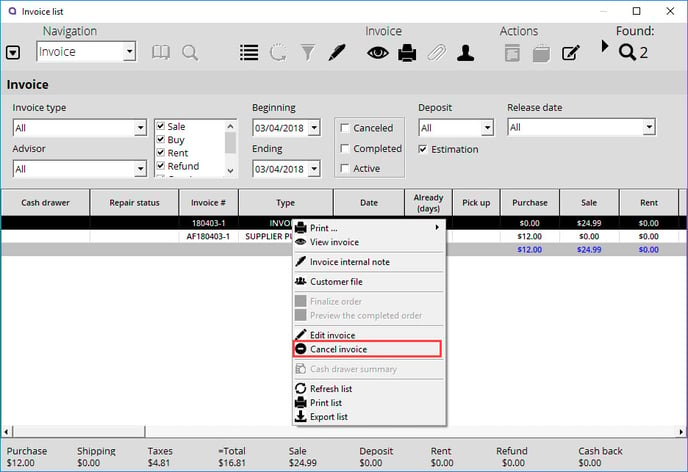 Check the Cancel Invoice option to confirm that this is what you want to do.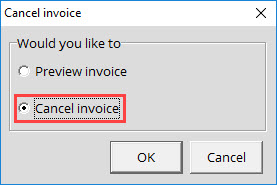 You will need to login to complete the process.