How to Create a Quote
In the Invoice module, select Quotation under Invoice Information on the left-hand side of the screen.
Click OK in the popup window to confirm.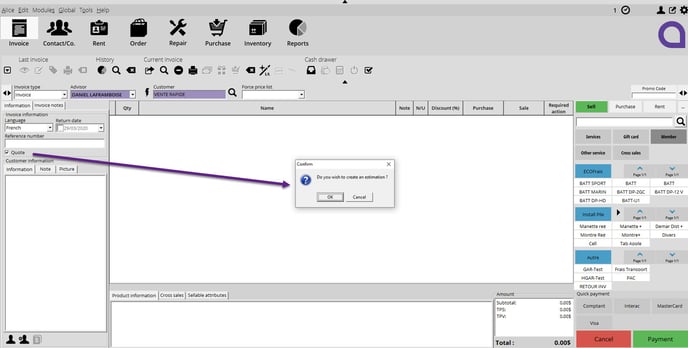 Add your customer and your items to your invoice.
Finalize the transaction.

It's impossible to make a payment for a quote. If the customer insists on paying partially or in full, you need to use the
Order invoice type
instead.
How to Finalize a Quote
In the Invoice module, under Reports, select Inventory List and hit View.
Find the estimate you would like to finalize and right-click on it.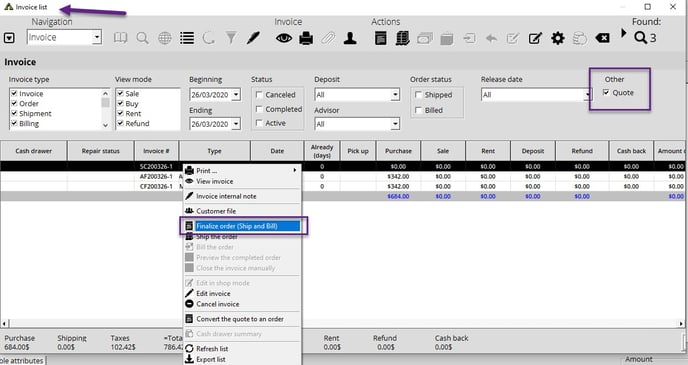 You may also find your customer's quote in their profile. It will be displayed as an Order
Select Finalize order. You will then be able to finalize your estimate.
In your customer's Invoice list, you will see an (F) next to the estimate indicating that it has been finalized.